Northampton GOP Scholarship Contest
2016 Topic: "Compare and contrast how the non-main stream Presidential candidates are impacting the presidential electoral process positively and negatively."
Submission  DEADLINE: MARCH 31, 2016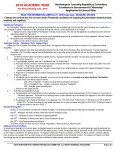 Eligibility for Participation:
Any Northampton Township resident who is scheduled to graduate from any accredited High School during the current academic year (usually May or June) is eligible to submit an application for the Scholarship provide they meet ALL of the requirements of the Program:
Applicant must be a legal resident of Northampton Township, Bucks County, PA at the time that application is submitted and at the time that applicant graduates from high school.
Applicant must be planning to attend a post-high school educational program at an accredited school or facility (academic, technical, trade) in the academic year immediately following High School graduation.
Applicant must submit an essay as outlined below.
Application Process – Submission, Rules, Judging Criteria:
Eligible High School Students must adhere to the rules outlined. Any Applicant whose submission does not conform to ALL requirements will be disqualified.
Print, review, check and fill out forms below or download them in PDF format and follow the included instructions for completion and submission.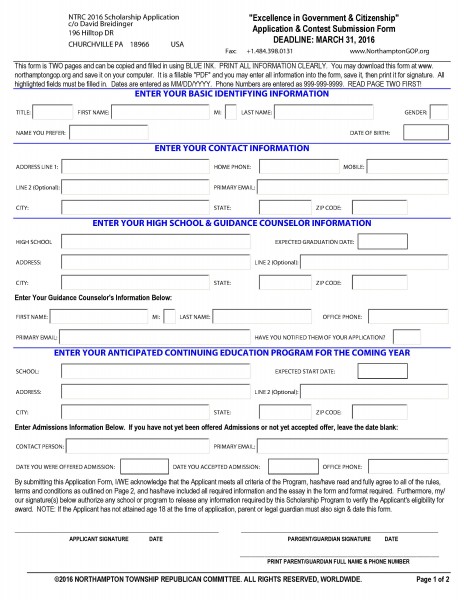 Page 1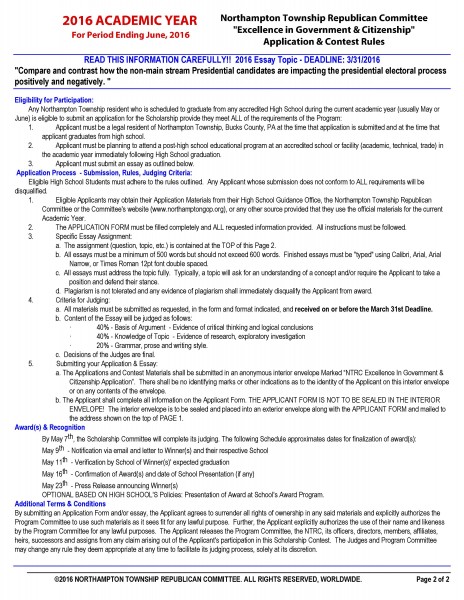 Page 2
2016 NTRC Scholarship Application Submission form in Adobe Acrobat Format (PDF): Click Here to Download