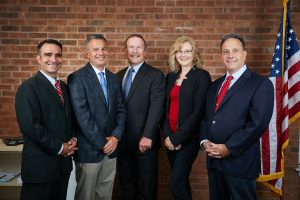 Please vote for your recommended Republican candidates on Tuesday, November 5, 2019.
As your neighbors and Republican Committee people, we are asking for your help to maintain the quality of our Township and our School District.  Tuesday, November 5th is the Election Day and YOUR VOTE is important.  Encourage others in your household and your neighbors to join you in supporting our outstanding slate of candidates:
   FOR TOWNSHIP SUPERVISOR – VOTE FOR BOTH:
Adam Selisker & Barry Moore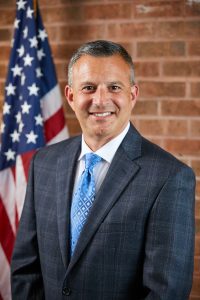 Adam Selisker is a 42-year resident of Northampton Township.  Adam and his wife, Terry, have three adult children that live in the area.  Adam is a graduate of Council Rock and has a Bachelor's degree from Delaware Valley College and a Master's Degree from Saint Joseph's University.  Adam has been a member of the Northampton Township Volunteer Fire Company since 1980 and currently serves as Township Fire Chief.  In addition, Adam serves on the township Emergency Services Board and has served on the Building Code Board of Appeals.  Adam is the Vice President of a global chemical company and has proven experience in management, budgeting, project management and public safety/emergency management.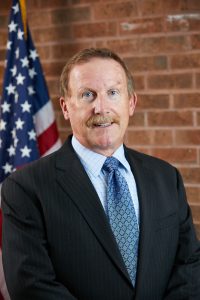 Barry Moore is a 25-year resident of Northampton Township. Barry worked for thirty years as a Financial Executive for various large corporations before starting his family owned business Moore Energy.  Barry earned an MBA in Finance from the University of Connecticut and holds a BS degree in Accounting. Barry and his wife, Karen, are the proud parents of four adult children; Jonathan, Tyler, Matt and Sarah and three very active grandchildren, all of which live in Northampton Township. Barry has been involved with numerous nonprofit organizations within the Township and, on a national level, with the Leukemia Foundation.  Barry and Karen currently live in Holland.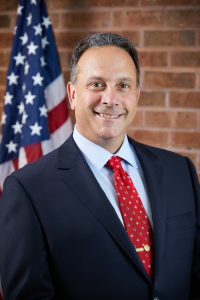 FOR TOWNSHIP TAX COLLECTOR – VOTE FOR: Vincent Deon
Vincent Deon grew up in Bucks County and has been a resident of Northampton Township for 27 years. He and his wife Grace have a daughter, Aubrey, who is in college. Vincent graduated from Saint Joseph's University with a Marketing degree, is a graduate of the USAF Non-Commissioned Officers Academy and a U.S. Air Force Veteran.  Vincent joined the Tax Collector's office in December 2017 and is a PA Act 48 Qualified Tax Collector, having received his certification in early 2019.  As Chairman/President of ALDIE Foundation, Vincent is strongly committed to community service and to his community.   He is a member of the Bucks County Tax Collectors Association, NBCMA Board, a member of the American Legion Edgar H. Denson Post 79 and has served as a Township Supervisor in Northampton Township.
FOR COMMON PLEAS COURT JUDGE – VOTE FOR 3: Grace Deon, Denise Bowman & Allen Toadvine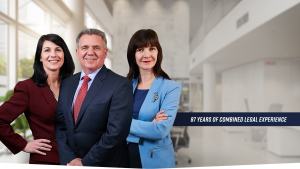 Grace Deon, Denise Bowman & Allen Toadvine are the team with the most "Highly Recommended" votes from the Bucks County Bar Association.   Together, they have 87 Years of combined legal experience.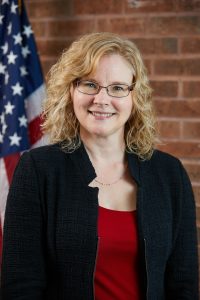 FOR TOWNSHIP AUDITORS – VOTE FOR: Liz Youse
Liz Youse has been a resident of Northampton Township for 17 years and has served diligently as Township Auditor for the past four years.   As an active volunteer in the community, Liz has been involved with numerous organizations in our local schools and with the Cub Scouts.  Liz's desire is to work to ensure the integrity of the Township's financial systems for its residents.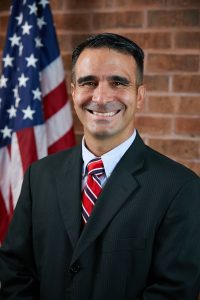 FOR SCHOOL BOARD DIRECTOR IN REGION 5 ·VOTE FOR: Joe Hidalgo
Joe Hidalgo is a life-long Bucks County resident.  Joe and his wife Jen have three children currently enrolled in Council Rock.  Joe received his Bachelor's of Science degree from the University of Delaware and is a Chartered Financial Consultant with The American College.  Joe volunteers as a Catechist at Queen of the Universe Church.  He is a proud member of USA Triathlon and the Barbershop Harmony Society.   Joe is currently the Council Rock School Director for Region 4.
FOR SCHOOL BOARD DIRECTOR IN REGION 5 ·VOTE FOR: Ed Salamon
 Ed Salamon has been a Holland resident for the last six years. He and his wife, Deborah, have three children, all of whom currently attend schools in the Council Rock School District. Ed was appointed to the CRSD School Board in January 2019. Professionally, Ed worked as a Philadelphia Police Officer for 25 years prior to retiring from duty. As an active member of the Holland Elementary School Parent Teacher Organization, he has served as both Vice President and President. In this capacity, Ed collaborated with Holland Elementary parents and staff to bring supplemental technology to the school. In addition to his volunteer work within Council Rock School District, Ed has a strong history of continuous involvement with the Northampton Girls Softball Association, having held such positions as President, Commissioner, and Head Coach.
FOR SCHOOL BOARD DIRECTOR IN REGION 5 ·VOTE FOR: Mike Thorwart
 Mike Thorwart is a 20 year resident of Northampton Township and has two children in the district; one at Holland Middle School and one about to graduate Council Rock South.  He is committed to the education of children, our community and our taxpayers.   Dr. Thowart has a Bachelor's and Ph.D. in Chemical Engineering from Penn State and is a Technical Advisor for a software company.  He is currently serving on the Council Rock school board and is the Facilities Committee chairman.
Also, on the Ballot are the outstanding Republican Candidates for County Commissioner and for reelection to the Bucks County Row Offices: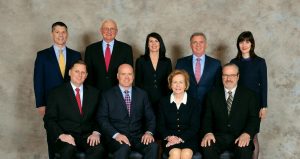 County Commissioner – Rob Loughery & Gene DiGirolamo
Register of Wills – Don Petrille
Clerk of Court – Mary Smithson
County Coroner – Joe Campbell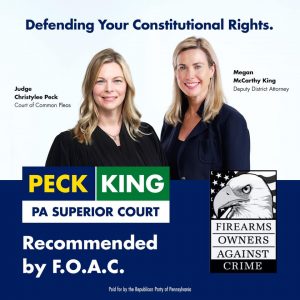 And Finally, we ask for your support for our two excellent PA Superior Court Candidates:
 Megan McCarthy King
  Judge Christylee Peck