Annual Scholarship Competition Underway for 2014!
NORTHAMPTON TOWNSHIP REPUBLICAN COMMITTEE
ANNOUNCES 2014 EXCELLENCE IN GOVERNMENT & CITIZENSHIP
$1000 SCHOLARSHIP COMPETITION
Deadline April 15, 2014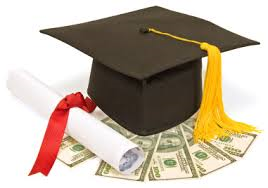 The Northampton Township Republican Committee, Bucks County PA, ("NTRC") today announced the 2014 Excellence in Government & Citizenship Scholarship Competition.  This is the second annual competition and will award a Northampton Township Resident Graduating Senior a $1000 Scholarship.  "The Award is based on an essay competition and is open to any High School Senior who legally resides in the Township," explained David Breidinger, Chairman of the local Republican Committee.  "We launched the competition in 2013 with a $500 Scholarship.  This year have doubled the award.   Once again, we think the Excellence in Government & Citizenship Scholarship Program provides fair and equal opportunity to all graduating seniors regardless of what school the senior is attending."
To be eligible, a student must reside in Northampton, be on track to graduate from High School during the current academic year, and plan to attend post-high school education program at an accredited school, program or training facility next academic year.  The Applicant must adhere to all Rules and submit an original 650 word essay addressing a specific government, civics, political or other issue outlined in the Application Materials.  This year's topic is: "As Congress debates Immigration Reform, what do you believe is the correct path to citizenship in the United States of America and why? Defend your answer."
All Applications and essays must be received no later than April 15th or they will be disqualified.  Detailed instructions and more information are available at many area High School Guidance Offices or from the NTRC website (www.NorthamptonGOP.org).